Feb 8, 2020
Major data breaches in Southeast Asia including our country – Malaysia, is evidence of the region's weaknesses in cybersecurity and data protection.
According to Allianz Risk Barometer 2020, cyber incidents, including data breaches, rank as the most serious business risk globally. Incidents are becoming more damaging, and a lot of large companies are being targeted with sophisticated attacks and hefty extortion demands. 5 years ago, a typical ransomware demand would have been in the tens of thousand of dollars.
Unfortunately, data breaches in ASEAN or worldwide are expected to increase not on the volume of data records but also the value of information stolen. To prevent your organization from ending up on the list below, we recommend putting cybersecurity efforts where the risk is. Let us share with you about the countries that experience serious data breach incidents.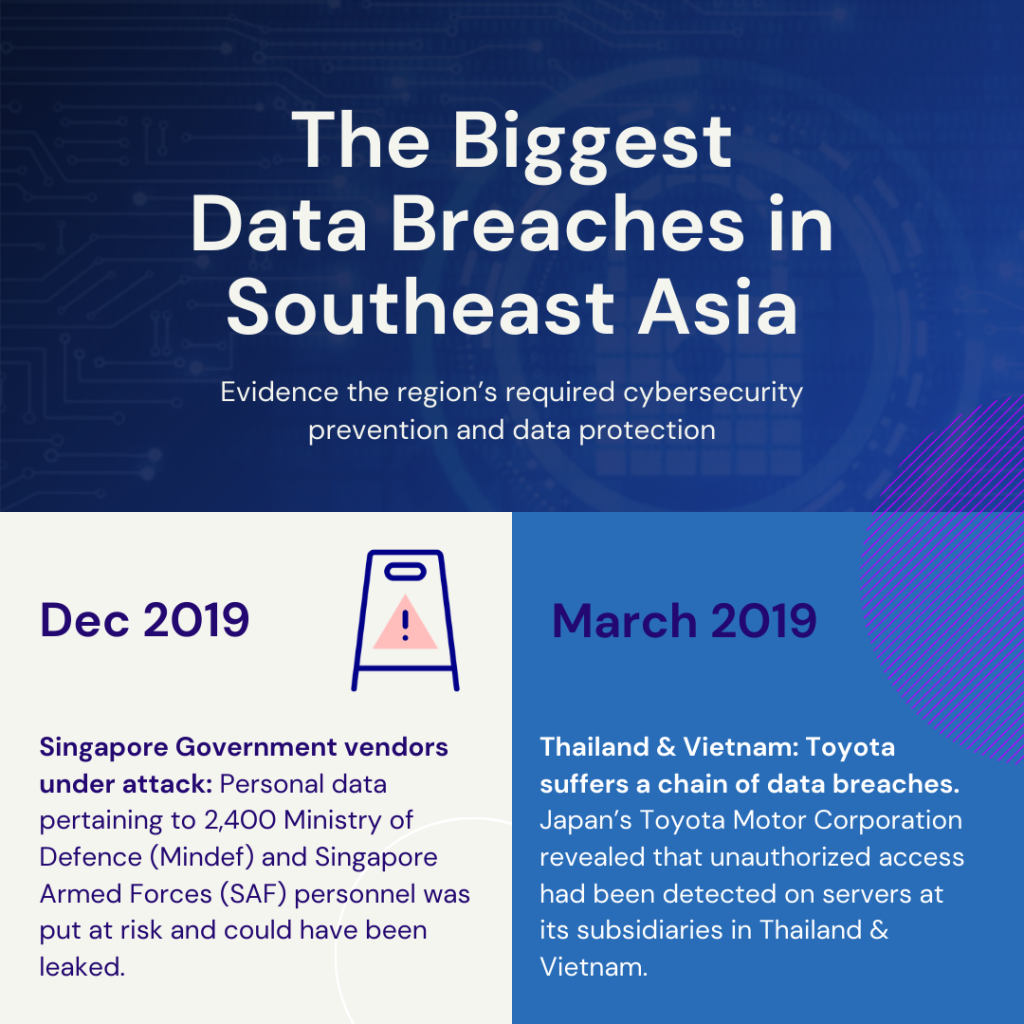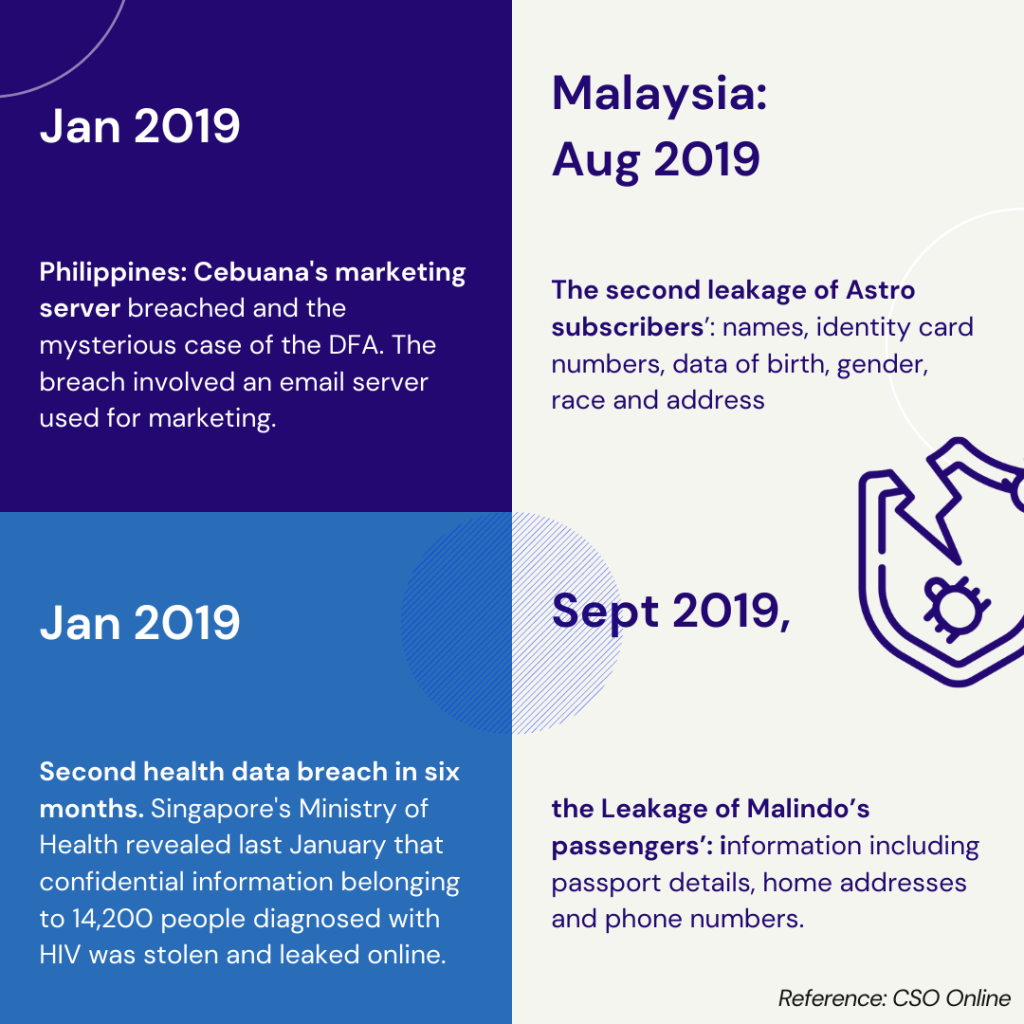 This is a particularly worrying situation. It is not just bad for business, but a personal data breach put individuals at a heightened risk of identity theft and more. Data leakages might be also happening in your factory / SCADA System that you might neglect. It is crucial to stop the cyber threat in an early stage in the kill chain across both IT and OT environments.
Cybersecurity is still a big concern for Malaysian organizations. Yet, many organizations are still not sure how much protection they should have. While the weakest link in any cybersecurity breach is always the human element. In earlier 2020, a total of cybersecurity incidents rises by 82.5% have been reported to Cybersecurity Malaysia during the MCO Period (March 18 – April 7) compared to the same period in 2019.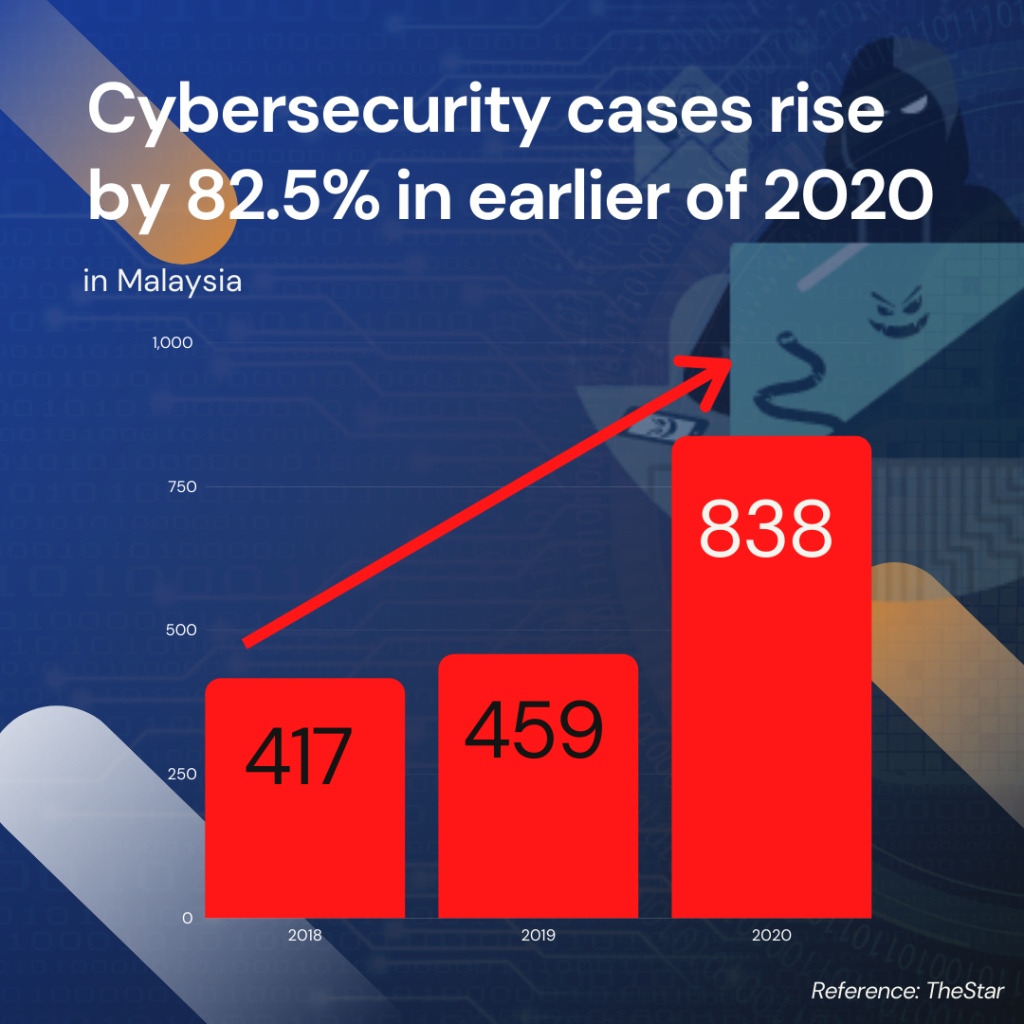 Your organization needs to prevent such a situation happen to ensure the data is well secured and protected in IT & OT Environment!