Food & Beverage, Consumer Packaged Goods
Optimize Your Supply Chain End to End Meets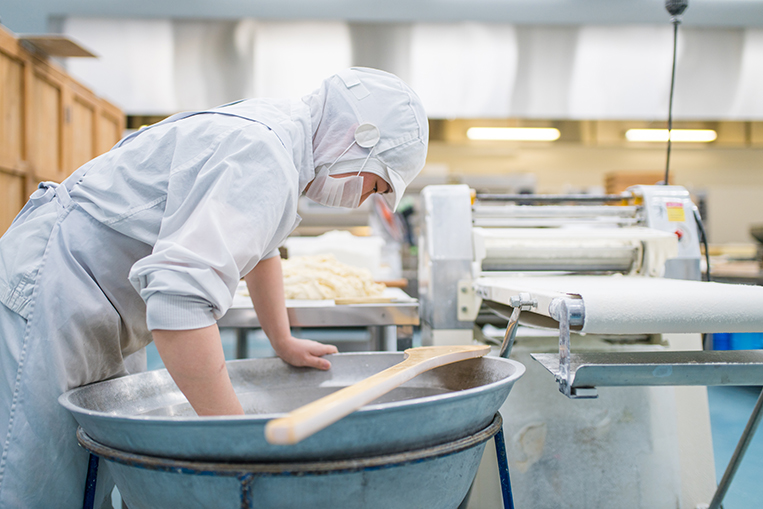 Food & Beverage (F&B) & Consumer Packaged Goods (CPG) value chain segments are massively disrupted by the global crisis, challenging the industry to rethink its daily operations and conventional ways of work to survive. No matter what is your challenges that your organization is tackling, one thing for sure is that this is not the F&B & CPG industry of yesterday.  
The key to tackling this complex, consumer-driven, and fast-changing environment is the continual improvement of productivity and efficiencies. With the rising customer expectations, market expansion, and digitalization, there is a need to drive operational excellence to improved better visibility, enhanced data analytics, and integration between IT & OT to help the industry to transform.
An organization that takes the bold step to digitally transform their business focusing on building agility, visibility, flexibility and efficiency into their operations, can accelerate business growth and be the industry game-changer to satisfy the palate of consumers today.  
Optimize Your Supply Chain End to End Meets
Maximizing Line Performance
H
ow can 
you 
make sure the production line is running at peak performance?
In a manufacturing setting, keeping a high-efficiency level is crucial because it impacts the total output, customer satisfaction, and more.  
Making gains with line efficiency takes time and concentrated ongoing effort to identify potential production losses and act to balance quality, cost, and throughput.
Manufacturers need to improve equipment uptime, increase line throughput, and improve quality by maintaining consistency and operating efficiently.
A systematic approach for a manufacturer to attain best-in-class performance in productivity, quality, and delivery of services and products across their manufacturing value network
To achieve operational excellence, an organization needs to transform its production processes to become more streamlined with a strong emphasis on continuous improvement, plant innovation, and enhanced internal efficiencies. This includes transforming raw operational and asset data into actionable intelligence to enable humans, software applications, and smart machines to take the right actions at the right time to continuously improve an operational, asset, and supply chain performance.
Achieving Operational Excellence
Centralized Visualization Platform
Connecting previously siloed processes, smart manufacturing enables a single view of operations within an organisation and seamless communication across people, data and assets. With improvements to real-time collaboration and continuously optimised processes, smart manufacturing keeps operations moving and frees up time to deal with external issues. 
The ability to access real-time information on parameters, such as temperature, pressure, cook time and clean-in-place, can help to create a more proactive approach to the food & beverages & consumers produced good industry. It prepares the organizations for possible disruption from more volatile demand, changing consumer buying patterns, and the need to switch or add suppliers to meet demand.  
YNY GoDigital Platform
Connect and automate production and business processes with YNY GoDigital Platform built for manufacturing in mind